"It's a lot of people coming together, sharing. Different areas have different vibes about their artwork. So I'm from this area [Yindjibarndi Country], I paint different to someone from maybe the Western Desert. Coming together and putting all these artworks together is bringing us together and sharing the knowledge. You can yarn about the story in your artworks. So for a place like the Pilbara, art is very vital, where everyone is there to share their stories. For that's what art is. Sharing your stories through your artwork."
– Barngyi (Pansy) Cheedy, Juluwarlu Art Group
Tracks We Share is a landmark multi-year project celebrating the Aboriginal artists and artwork of Western Australia's Pilbara region.
Initiated in 2018 by non-profit arts and cultural organisation FORM, in collaboration with Cheeditha Art Group, Juluwarlu Art Group, Martumili Artists, Spinifex Hill Studio, and Yinjaa-Barni Art as well as a number of independent artists; Tracks We Share has documented the context and development of the artmaking practices that are a key way the Pilbara's Aboriginal communities share, sustain and celebrate culture. The project maps the breadth of the region's creative practice and honours the unique space the Pilbara's Aboriginal artists have carved out amongst contemporary Australian art.
The title of the project was devised by participating artists and representatives from each of the art centres, and references the many language groups and diverse Country of the Pilbara, while acknowledging the physical, cultural and artistic tracks that connect them all.
To date, Tracks We Share has encompassed consultation, artwork development, artistic commissions, artistic residencies, and professional development. The stunning outcomes of this work can now be seen at The Art Gallery of Western Australia in the major Tracks We Share: Contemporary Art of the Pilbara exhibition, open 11 March to 28 August 2022.
Insight into the artists, places, creative processes, Country, and stories behind the art have been captured in a beautiful publication.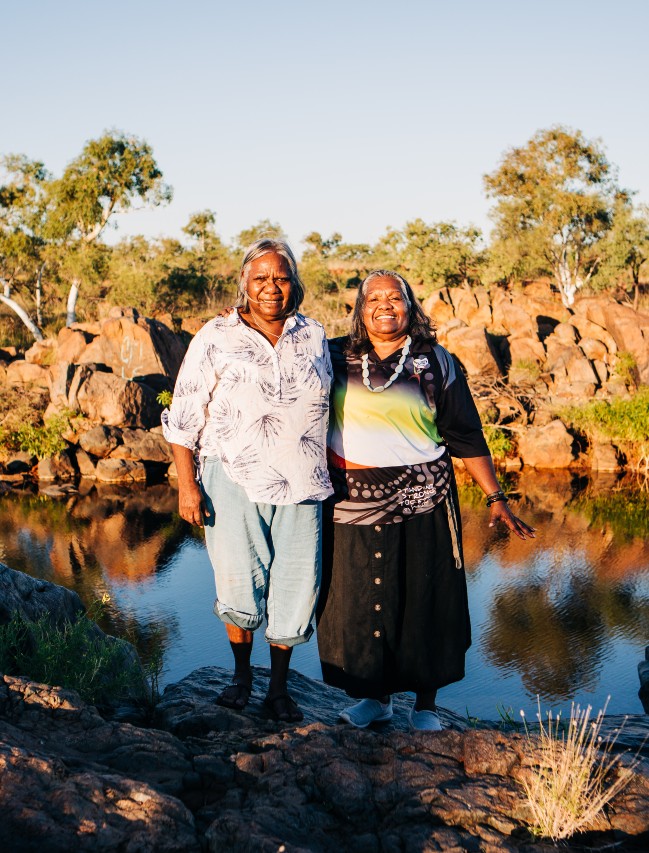 FORM is an independent, non-profit arts organisation based in Perth and the Pilbara. FORM works to build a cultural and creative ecology in Western Australia that values artistic excellence, improves arts access for all, and encourages resilient and vibrant communities. The organisation's activities span high-level artist development, exhibitions, and festivals; place making and strategy; cultural infrastructure development; collaboration with Aboriginal artists and communities; research and advocacy. FORM manages The Goods Shed in Perth and Spinifex Hill Studio and Project Space in South Hedland.