Tracks We Share is a journey of coming together, a collaboration between artists who have generously shared their stories.
"We're in the middle. And these ones, their Country is next to us. We're all doing the same, we're all acting as one. One tjina [footprint]."
Muuki Taylor as translated by Heather Samson, Martumili Artists
"It's about the importance of what our art means to us, to show where we come from and to show our younger generation where we come from and what we do and the right way to do things to keep that culture going, to pass that culture on."
Kimberley McKie, Spinifex Hill Studio
Cheeditha Art Group
Cheeditha is a small Aboriginal community not far from Yirramagardu (Ieramugadu, Roebourne) in the Pilbara region of Western Australia. It was established in the 1970s by a group of Elders who camped in the old woolshed buildings of Mt Welcome Station, just south of Roebourne. In 1985, with the assistance of the Western Australian Government, houses were built and the community has grown to around 60 people.
Juluwarlu Art Group
Juluwarlu Art Group is a collective of Yindjibarndi artists who celebrate Yindjibarndi Country, culture and language through a diverse range of artistic practices. The collective is based in Ieramugadu (Yirramagardu, Roebourne), while the ancestral homeland of the artists, Yindjibarndi Country, surrounds the nearby Millstream Tablelands and Fortescue River area.
Martumili Artists
Martumili Artists (belonging to Martu) was established by Martu people in late 2006, and represents speakers of Manyjilyjarra, Warnman, Kartujarra, Putijarra and Martu Wangka. The homelands of the Martu people spread across the vast and remote stretches of the Great Sandy, Little Sandy and Gibson Deserts, as well as the Karlamilyi (Rudall River) area of the Pilbara.
Spinifex Hill Studio
Spinifex Hill Studio stands on Kariyarra Country in South Hedland. It is home to one of the most recently-formed Aboriginal art collectives in the north-west of Australia, Spinifex Hill Artists.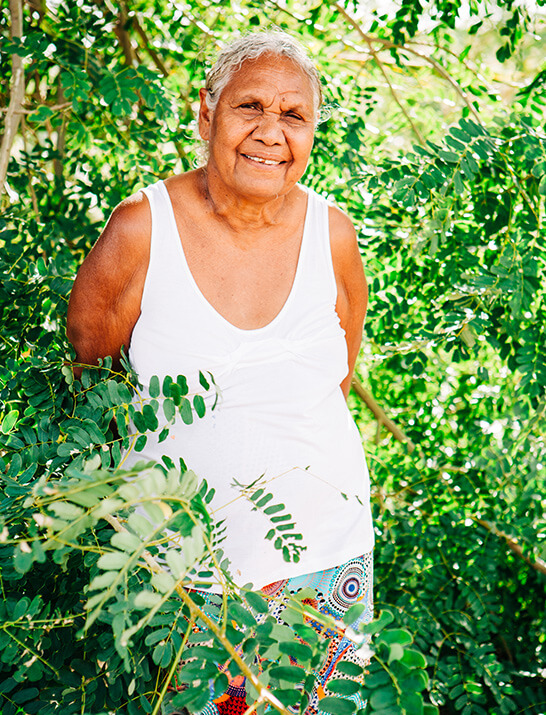 Yinjaa-Barni Art
Yinjaa-Barni Art is a collective of artists who predominantly belong to the Yindjibarndi language group and whose ancestral homelands surrounds the Fortescue River and Millstream Tablelands. Yinjaa-Barni is Yindjibarndi for 'staying together'.